Fire Brigade choose Sennheiser 2020-D for Eurotunnel
Sound Induction Systems were approached by Kent Fire and Rescue who needed a wireless simultaneous interpretation system for use when dealing with incidents in the Eurotunnel with French fire services. The system needed to be simple to use and robust enough to survive in this harsh environment.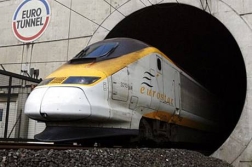 Sound Induction Systems had no hesitation in recommending the Sennheiser 2020-D tourguide system due to its unrivalled build quality and RF reliability. Sennheiser have manufactured tourguide systems for over 25 years and are recognised as the market leaders in wireless microphone technology.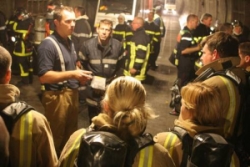 A number of transmitter and receiver options were discussed and trialled to decide which would be most suitable. It was decided that the best solution for this unique application was the Stethoset receivers with handheld microphone transmitter. Forty receivers with two transmitters and two charger/storage cases (each with trolley frame) were purchased to allow flexibility in how the system is to be used.

The system comprised of-
40 x Sennheiser HDE 2020-D-II Stethoset receivers
2 x Sennheiser SKM 2020-D Handheld microphone transmitter
2 x Sennheiser EZL 2020-20 Charger cases
2 x Sennheiser GZR 2020 Trolley frame
For more information on the Sennehiser 2020-D tourguide system please click here or contact us