Free Sennheiser tour guide system transmitter offer extended!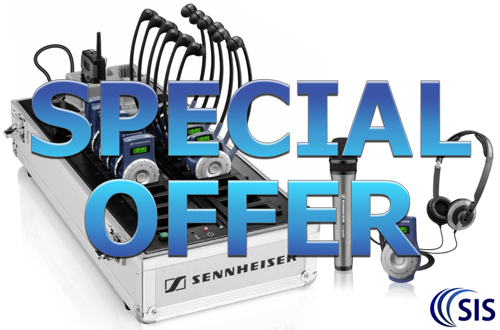 When you order twenty Sennheiser 2020-D digital tour guide system receivers and a charger case, we will supply the transmitter free-of-charge!
The offer applies to both the Sennheiser HDE 2020-D II stethoset receivers and EK 2020-D II bodypack receivers. If you order twenty of either type with an EZL 2020-20L charger case, you will receive a SKM 2020-D handheld transmitter or SK 2020-D bodypack transmitter!

For more information on the Sennheiser 2020-D tour guide system please contact us.
*The offer is valid on all orders placed before midday on 23rd December 2015.