New ListenTALK communication system
Listen Technologies have just launched the new ListenTALK communication system at ISE, Amsterdam.
ListenTALK is the most advanced mobile two-way communication system – each device is both a transmitter and a receiver! Two-way communication is ideal for group interaction, as everybody can both hear and talk to each other. The advanced features and simplicity make it the only product of its kind!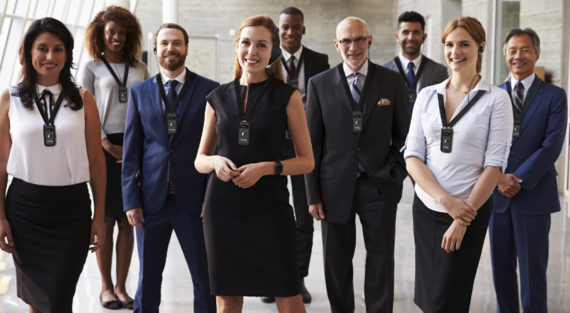 The system is ideal for guided tours, on-the-job training, simultaneous interpretation system, hearing support (for people who are hard-of-hearing), and many other applications.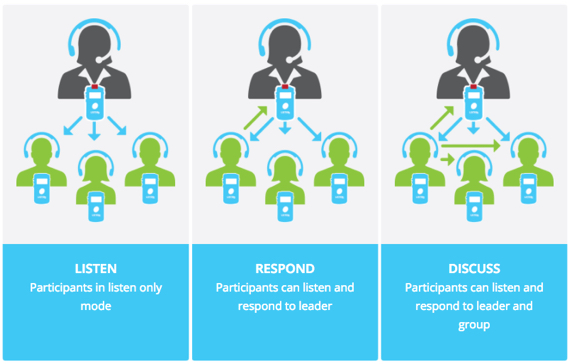 Designed to be the new standard for two-way mobile communications, the ListenTALK Transceiver is the smartest system available. The all-in-one device, equipped with Listen Technologies' exclusive encryption technology and push-to-talk functionality, provides the simplest option for communication and collaboration among two or more people in any environment. In addition to the included Listen Ear Speaker, ListenTALK can be used with standard smartphone earbuds or a Listen Technologies headset.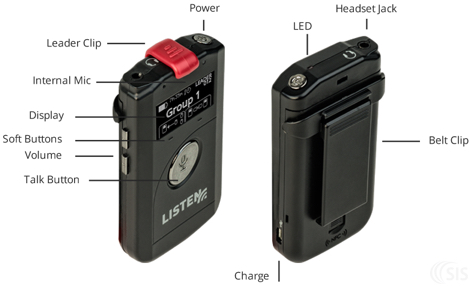 Features

Fast and simple two-way communication
Up to 10 groups with no limit per group
100m range using licence-free DECT technology
Exclusive encryption technology for added security
NFC to pair devices during the tour
Long-lasting lithium ion rechargeable batteries
Optional alkaline battery compartment
Compatible with standard earbuds and Listen Technologies headsets
For more information on the ListenTALK system please click here.
Downloads
Listen Technologies ListenTALK brochure
Listen Technologies ListenTALK LK-1 Transceiver datasheet
Listen Technologies ListenTALK user guide