New Tourtalk TT 100 tour guide system
The new Tourtalk TT 100 tour guide system has all the features you will ever need; including dual presenter mode, which enables two tour guides to communicate to the same group, and wireless channel sync. Each TT 100-T transmitter has a built-in microphone, microphone mute switch and separate microphone and auxiliary input sockets. Each receiver has a headphone socket and volume control. The TT 100-R receivers are based on the same design as the transmitters, and each unit is compatible with the Tourtalk TT-C15, TT-C25 and TT-C50 chargers.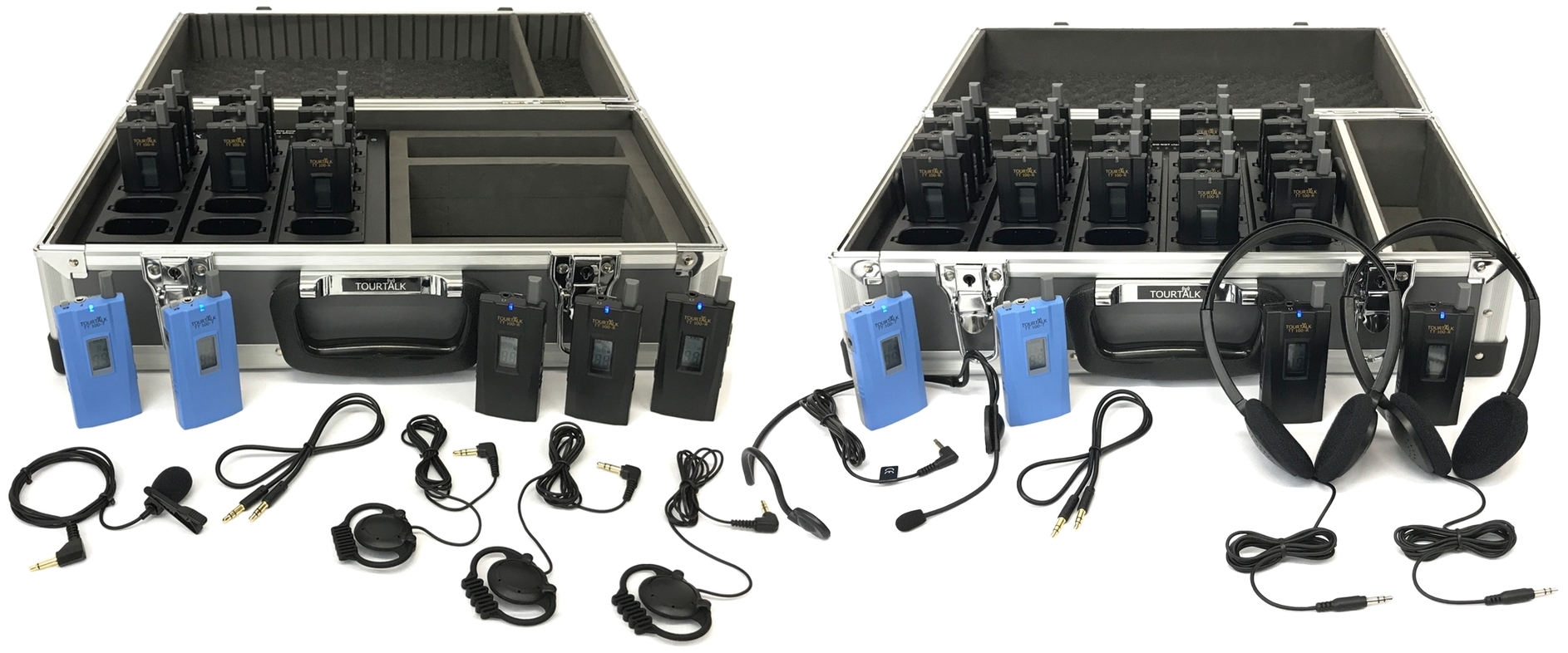 A clear screen on each unit displays the channel, presenter mode, channel lock icon and battery status. A multi-colour LED displays the microphone status, channel sync, reception status and low battery warning.

This new mobile system features frequency hopping digital technology for security and reliability. With licence-free operation on all continents, the Tourtalk TT 100 system is the perfect solution for international travel.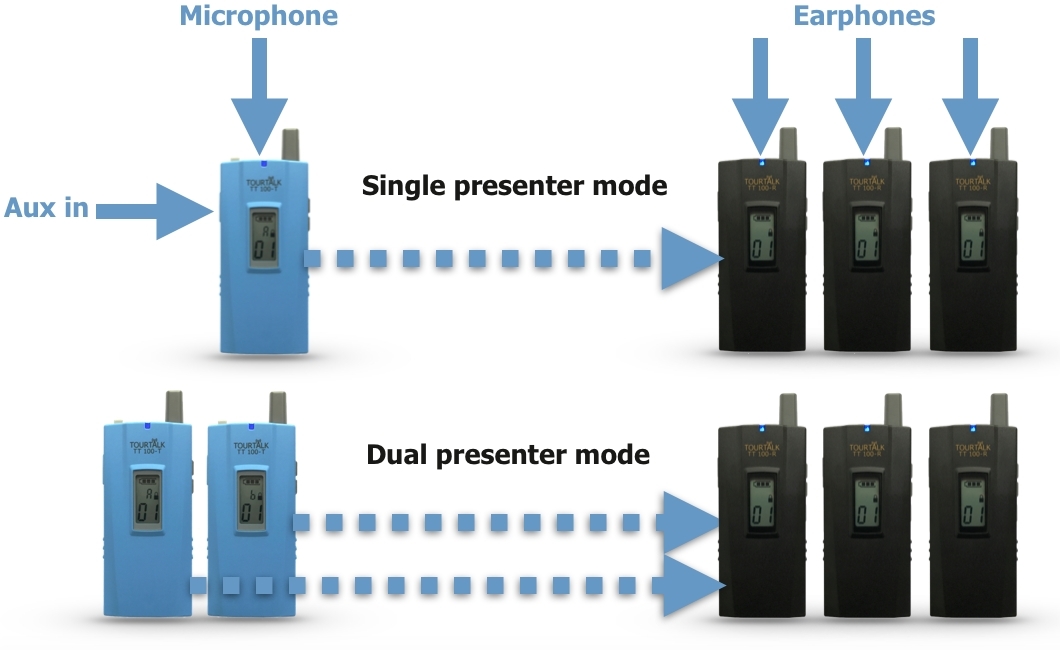 With 100 channels and no limit to the number of receivers per group, this versatile system is ideal for many applications including hearing support, audio description, simultaneous interpretation, command training, silent conferencing and more.
For more information please visit the Tourtalk TT 100 tour guide system page or contact us.
Features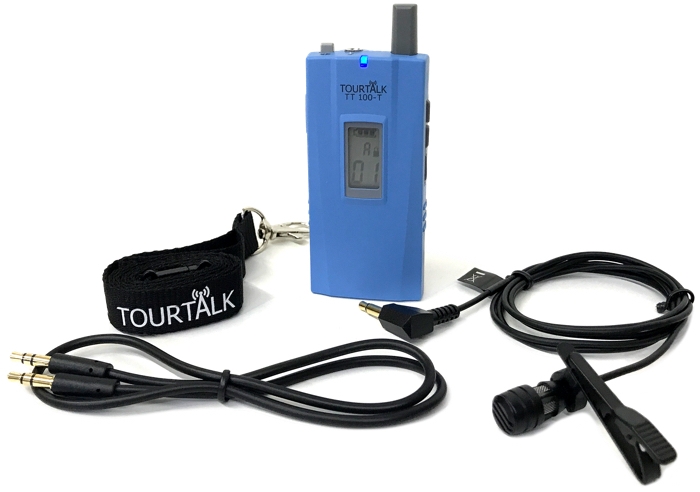 Tourtalk TT 100-T Transmitter
Dual presenter mode to enable two tour guides to speak on the same channel
Wireless channel sync to receivers
Integrated condenser microphone
Microphone socket to connect the supplied lapel microphone
Microphone mute switch with status LED
Aux socket and lead to connect any audio device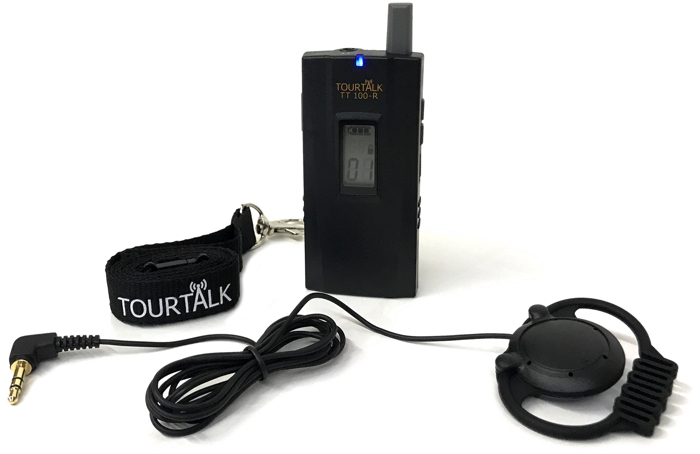 Tourtalk TT 100-R Receiver
3.5mm headphone socket to connect supplied universal earphone
Receiving status LED
Battery saving feature
Neck loop ready
Tourtalk TT 100 System
Integrated belt-clip or can be worn on the supplied lanyard
Lightweight units-only 75g!
Easy to use compact design
100 Selectable licence-free channels
Lockable channel feature for reliability
Single AA battery with all day operation per charge
Clear LCD with battery status, presenter mode and channel number
Wide range of accessories to suit every environment
Downloads
Tourtalk TT 100 tour guide system