Sennheiser SpeechLine wireless system
The Sennheiser SpeechLine digital wireless microphone system is the world's first, dedicated to just speech. The SpeechLine system packs the latest technology into a sleek design ideal for presentations. No longer do you have to worry about interference, audio level control or frequency management.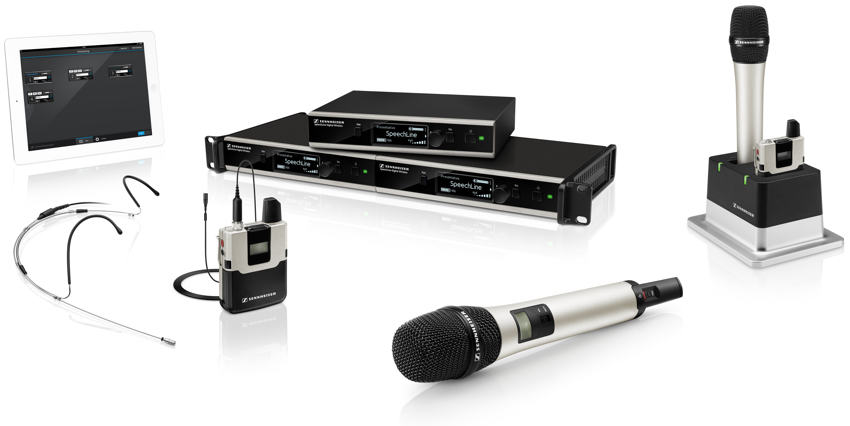 Automatic interference management
The SpeechLine system changes seamlessly to a free channel during operation, to avoid frequency disturbances.
Optimum speech intelligibility
Automatic gain control to ensure the optimum signal-to-noise ratio. Sound profiles and settings can be pre-configured for dedicated venues or special events.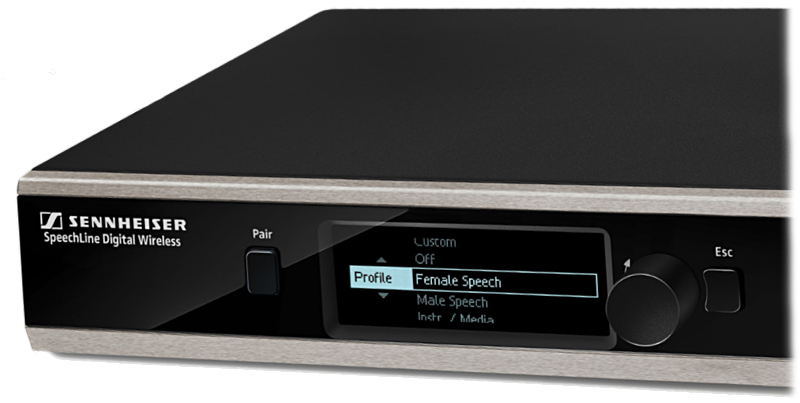 Rechargeable
Each transmitter is supplied with a Li-ion USB rechargeable battery pack with state-of-the-art power management and runtime prediction.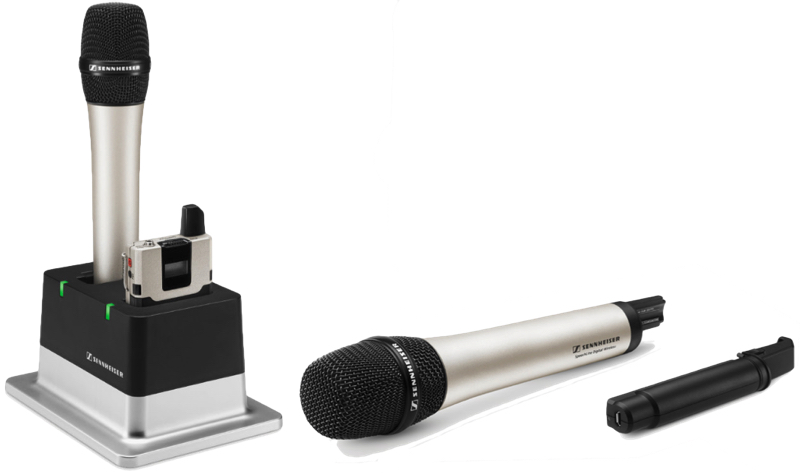 License-free
1.9GHz operation does not require registration.
Security
A unique advanced 256-BIT AES encryption is generated each time the system is switched on.
Remote system management
SpeechLine can be monitored and operated via the Sennheiser Remote App for iOS and Android.
Mutli-channel operation
Up to twenty RF channels can operate simultaneously.

Downloads
Sennheiser SpeechLine brochure
Sennheiser SpeechLine specifications