Translation systems supplied to Welsh University
Mid-Wales based Sound Induction Systems Ltd, have recently supplied SENNSIS P-320W portable infrared translation systems to Bangor University.
The Translation Unit approached Sound Induction Systems requiring new translation systems that had to be easy to use, be setup within minutes of arriving at a venue, enable the interpreter to be wireless (with the option of being wired) from the equipment stack, have a mute "cough" switch for the headband "whisper" microphone and have the facility for a digital recorder to be connected to record the proceedings (floor language) and the translation in small meetings. The new systems must also be compatible with the universities existing Sennheiser translation headsets.
After discussing the different options, Sound Induction Systems designed a portable system to meet these requirements.
The new system comprised of a digital recorder connected to a SENNSIS P-320W with integrated radio microphone to record the translator, and an omni-directional boundary microphone to record the proceedings. The recordings are saved as mp3 files on a standard SD card so can easily be transferred to a PC for archiving.
As well as having a lightweight headband microphone (with mute switch), the SENNSIS P-320W has an integrated radio microphone receiver. This enables the system to be located at the front of the room and the interpreter to operate wirelessly without having to connect additional equipment.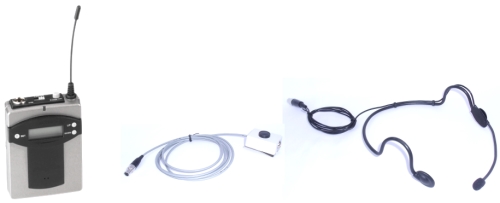 What they said...
"I've been meaning to send you a quick message for weeks but haven't really had time until now. I just wanted to let you know how pleased we are with the new simultaneous translation equipment that we bought from you. Both sets went on their "maiden voyages" the day after they arrived and we are all impressed with them."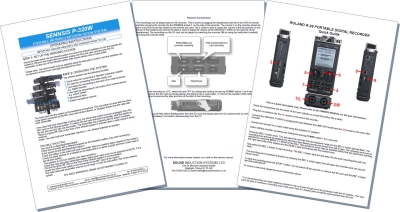 Each SENNSIS portable infrared translation system is supplied with a laminated user guide.
The most popular portable infrared simultaneous translation system is the SENNSIS P-320W. A PDF brochure is available here P-320W.
For more information on the SENNSIS P-320W please contact us.
For more information on Bangor University please click here.