Digi-Wave tour guide system for staff meetings on factory floor
Sound Inductions Systems Ltd has just supplied a Williams Sound Digi-Wave tour guide system to Webasto Roof Systems Ltd.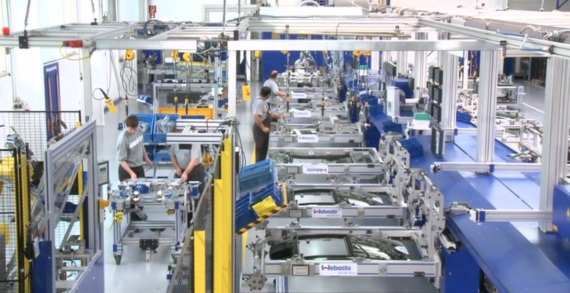 The Williams Sound Digi-Wave is a two-way tour guide system which allows each member of staff to communicate within the group. Each person is issued with a wireless (DLT 100 2.0) transceiver and (MIC 045) headset. To speak into the system the user simply presses the TALK button on each transceiver. The message is then heard in the headsets of the other system users. Digi-Wave enables up to two people to talk simultaneously making it ideal for staff participation.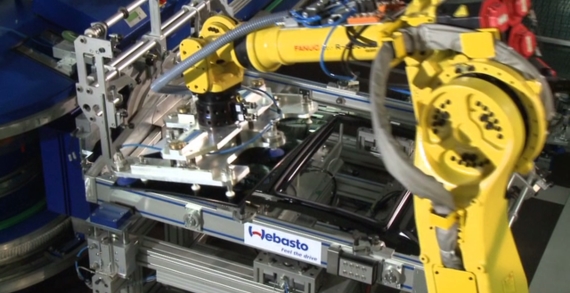 As the Digi-Wave system is completely wireless, the staff members no longer have to huddle around the team leader to hear what is being said. They can stand back and relax knowing they will hear every word. They are also no longer tied to one area and can continue their meeting as they walk to different work stations around the site.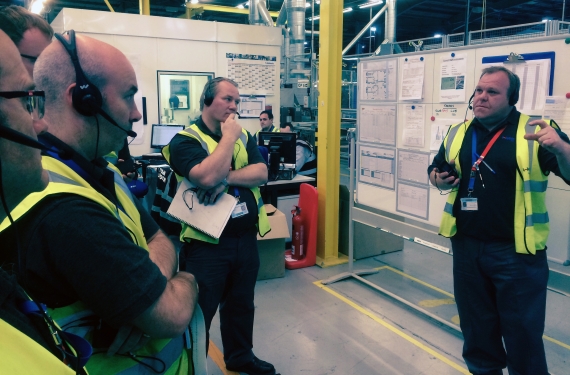 To control the proceedings, two transceivers per group can be setup as master chairman unit (and master slave unit), to enable these members of staff to have priority over the group.
Each transceiver was supplied with a protective silicone skin, wrist strap and lanyard so the system can be used hands-free. Two desktop charger units were supplied to provide easy dock charging of the transceivers between meetings.
The system comprised of-
21 x Williams Sound DLT 100 2.0 Transceivers
21 x Williams Sound CCS 044 Silicone skins
63 x Williams Sound MIC 045 Dual-ear lightweight headsets
2 x Williams Sound CHG 1012-02 12-bay desktop chargers
Webasto Roof Systems Ltd manufactures OEM roof systems for many major car manufacturers including Jaguar Land Rover.
Webasto was founded in 1901 and now develop, produce and sell complete roof and convertible roof systems as well as heating, cooling and ventilation systems. The company is one of the world's largest 100 suppliers for the automotive industry.
More information on Webasto can be found here
For more information on the Digi-Wave tour guide system click here!