Sennheiser Tourguide System Hire
We have a large hire stock of Sennheiser 2020-D tourguide systems. Each system is tested, charged and supplied with instructions, so is ready to use straight out of the box.
A tourguide system is a lightweight and portable radio system used to aid communication from an individual to a group of people. A typical system comprises a compact microphone transmitter for the presenter and wireless receiver headsets for the listeners.
Tourguide systems are used for:
Factory and plant tours or in other noisy environments
Tours in noise sensitive locations e.g. Museums, historical sites indoors and outdoors
Simultaneous translation for multilingual meetings
Radio aid system to assist hearing impaired people
Audio description system to assist visually impaired people
For more information on the digital Sennheiser 2020-D tourguide system-click here!
Tour guide system hire rates
Two types of receiver are available for hire-
Stethoset receivers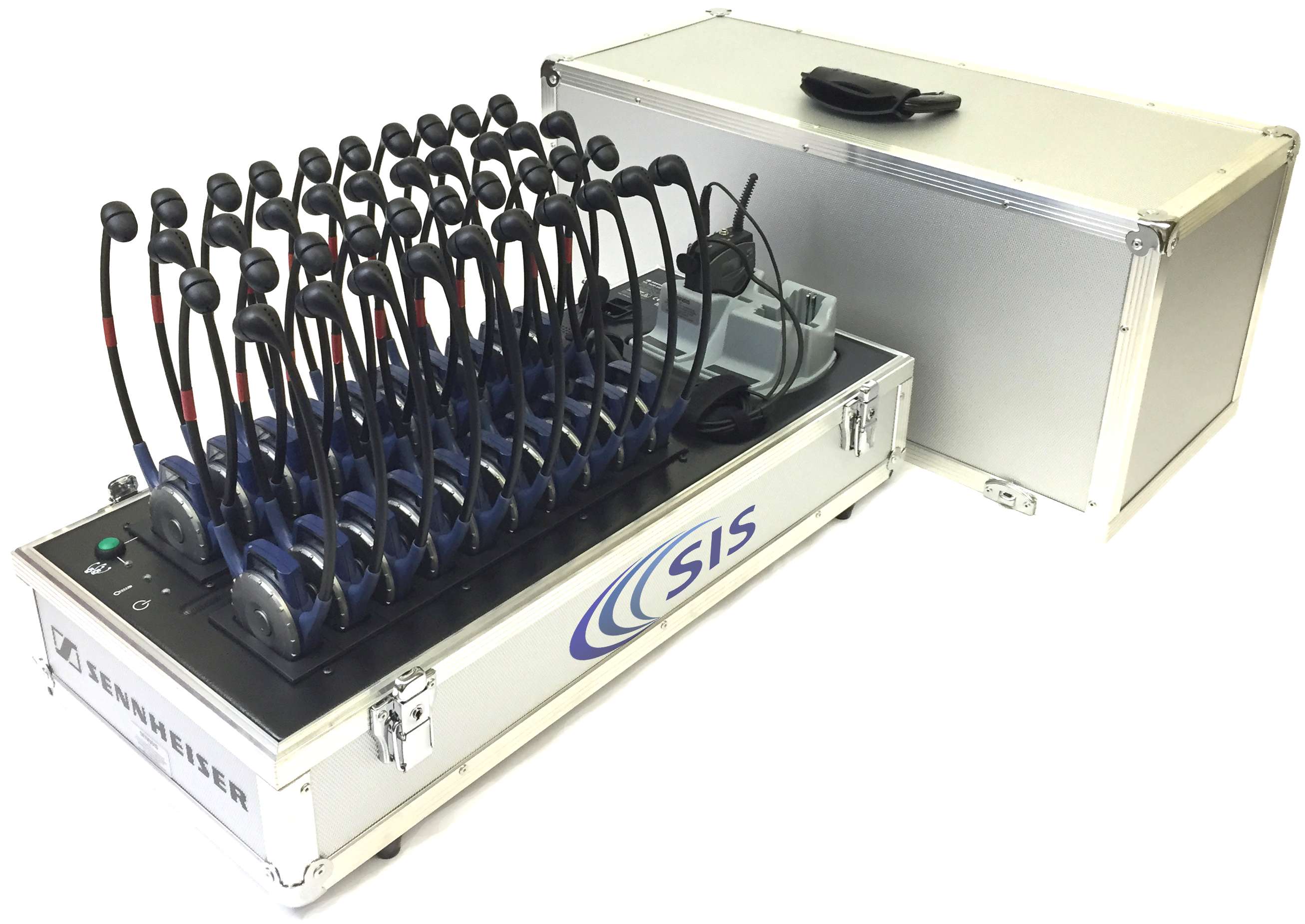 The unique Stethoset receivers are a one-piece design and are very easy to use. The user simply opens the arms and places the ear bows on the ears to switch the receiver on. They can then select the channel and adjust the volume using the controls on the front of the receiver.

Bodypack receivers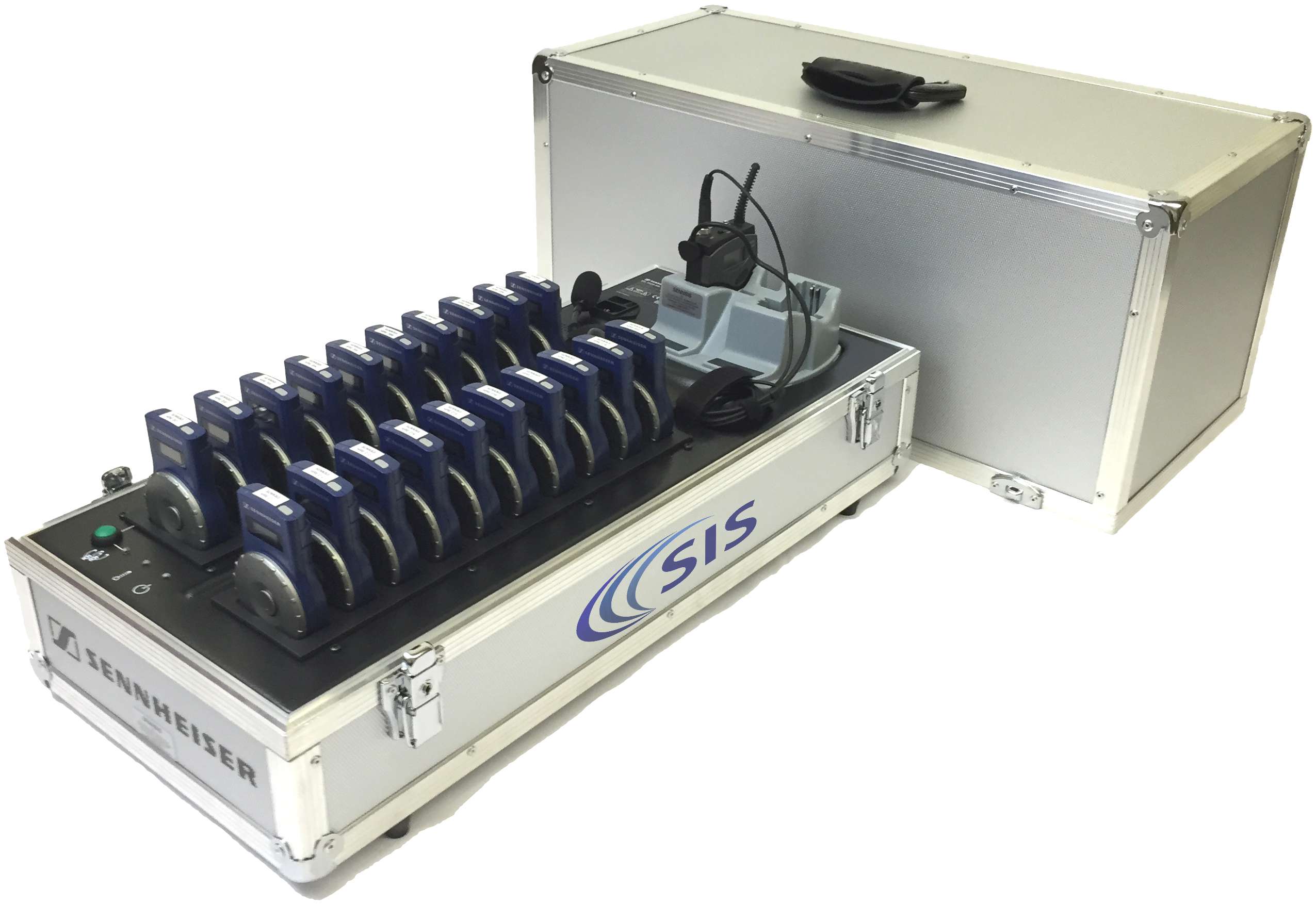 The Bodypack receivers have the same controls as the Stethoset receivers but are fitted with a 3.5mm jack socket. These receivers are supplied with lanyards and either single earphones, dual earphones or neckband headphones. Induction loops (to assist hearing aid wearers) are also available.

Additional transmitters
Two types of transmitter are available for hire-
The bodypack transmitter with headband microphone is ideal for hands-free use. It also has an Aux input to enable an mp3 player to feed the system.
The handheld microphone transmitter can easily be passed between users, making it ideal for multiple presenters or visitor interaction, such as question and answer sessions, interviews, etc.
Up to 6 transmitters (channels) can be used simultaneously. There is no limit to the amount of receivers used.

The hire rates are available to download in a printable format (PDF). Click here!
Completely wireless transmitters and receivers
Six licence free channels with up to 100m range
Easy to use-no previous experience necessary
For more information or to discuss your requirements please contact us.
All prices exclude VAT and carriage.
We can arrange delivery and collection if necessary. For more information and to check availability please contact us. Tour guide system Hire Terms and Conditions are available on request.