Sennheiser MobileConnect Assistive Listening App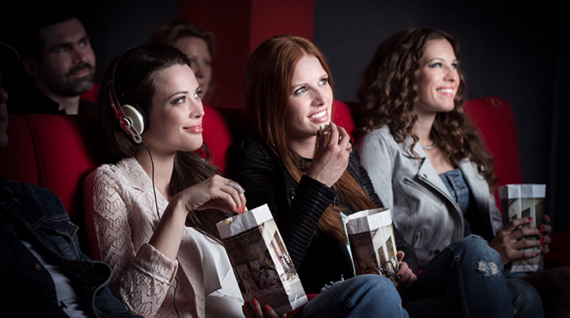 MobileConnect is a Wi-Fi based system that enables low-latency transmission of multi-channel audio to be streamed in real time to a smartphone or tablet.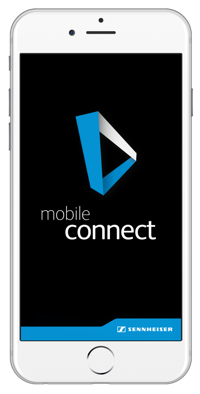 BYOD (Bring Your Own Device) makes it easier for everybody, as the venue does not need to issue the customers with an assistive listening device. The customer simply downloads the 'Sennheiser MobileConnect' app onto their personal smartphone/tablet from either the iTunes store or Google Play.
Once downloaded, the user connects to the system as if connecting to a local Wi-Fi point, and their mobile phone becomes the audio receiver. The user can then select the audio source they wish to hear, connect some headphones (or a neck loop) and adjust their personal volume to a comfortable level. A unique feature of the Sennheiser app is an innovative tone control to enable the user to tune the audio to suit their personal preference. Once the app has been downloaded, the user can connect to any other venue where a system is installed.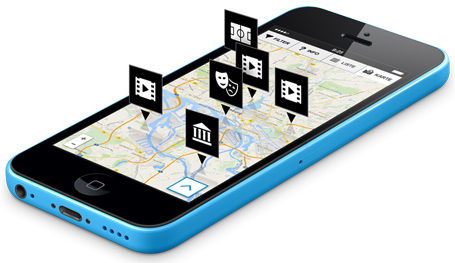 MobileConnect can be installed quickly and easily with minimum or no impact on the building. The system is a very cost-efficient and hygienic solution as the service provider does not have to store, charge or clean any receivers between events.
The system comprises of a streaming server that can either connect to your existing network, or be stand alone with a specific wireless router that provides a closed network, that the user connects to via their smartphone.


The system currently supports four channels, and one hundred users per ConnectStation (when at least two access points are installed). Up ten ConnectStations can be connected to enable a total of 1000 users.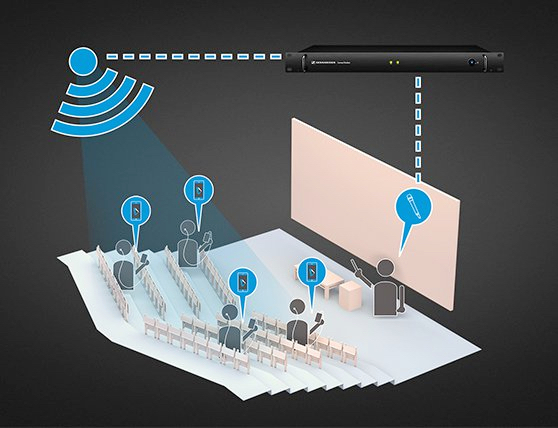 MobileConnect example:
A theatre requires a wireless system to provide hearing support, audio description, and two channels of foreign language interpreted for their live shows.
The venue's sound engineer connects the necessary audio feeds to a rack-mounted Sennheiser ConnectStation CS1-M in the control room. A single Cat5 cable is connected to a wireless access point within the auditorium.
Members of the audience connect their own smartphones to the system, select the appropriate channel, sit back and enjoy the show!
This video shows how a MobileConnect system can be used for audio description to assist blind and partially sighted theatre patrons.
The system is ideal for use in concerts halls, theatres, exhibitions spaces, stadiums, sport bars, airport lounges, museums, music festivals, places of worship, the uses are unlimited!

For more information on this innovative system please contact us.
Downloads