Televic Confidea G3 wireless conference system installation
We have recently installed two Televic Confidea G3 wireless conference systems for a local authority.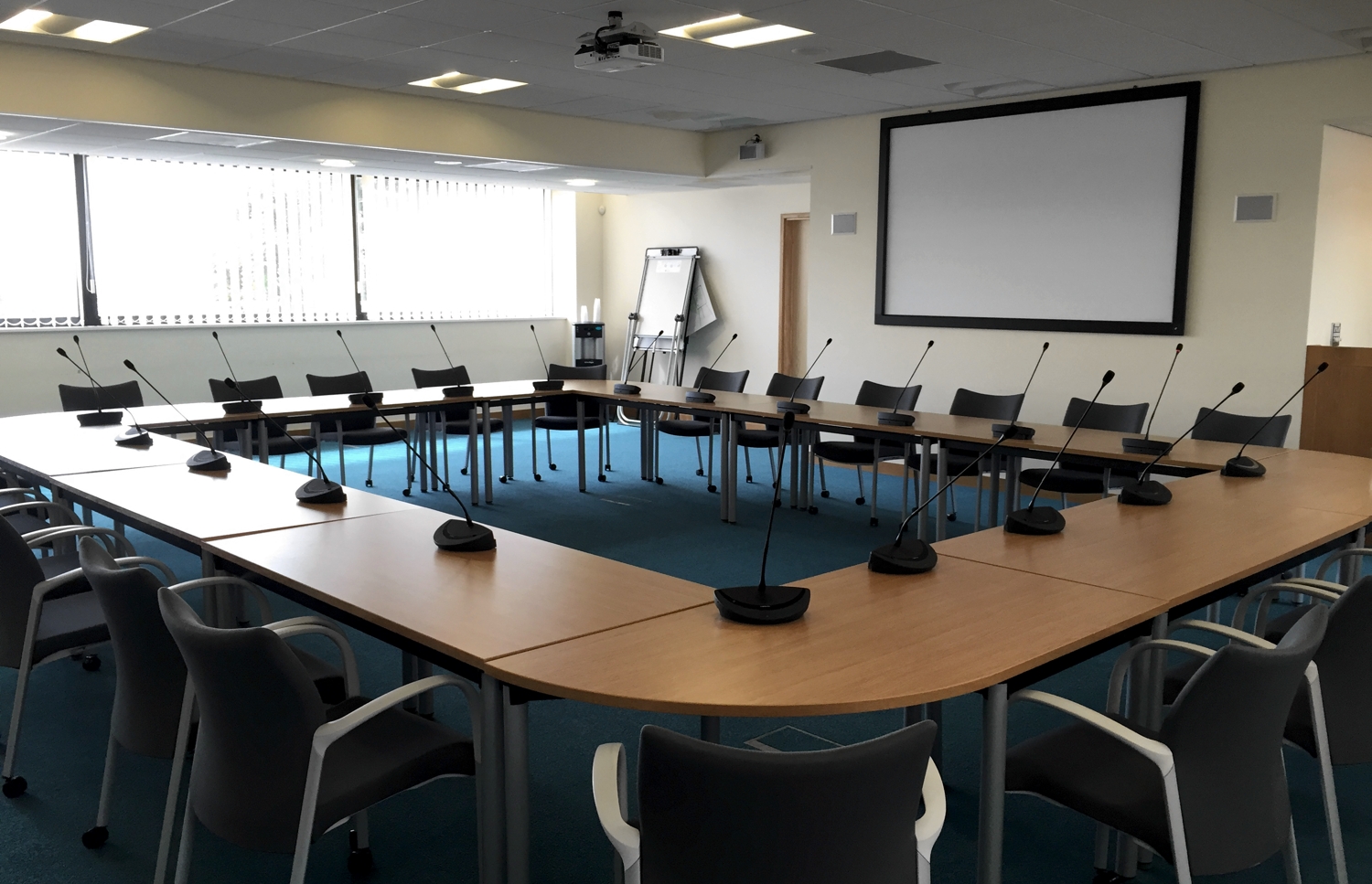 The Televic Confidea system was chosen because of its state-of-the-art Quad-Band wireless technologies (operating on 2.4GHz and 5GHz) and advanced encryption algorithms.
Each system comprises of nineteen desktop delegate units and one desktop chairman unit.
Each unit has an integrated individual microphone and loudspeaker. A red ring illuminates around the top of each microphone when in use so other delegates can clearly identify who is speaking. A chairman unit has priority buttons enabling the proceedings to be interrupted at any time.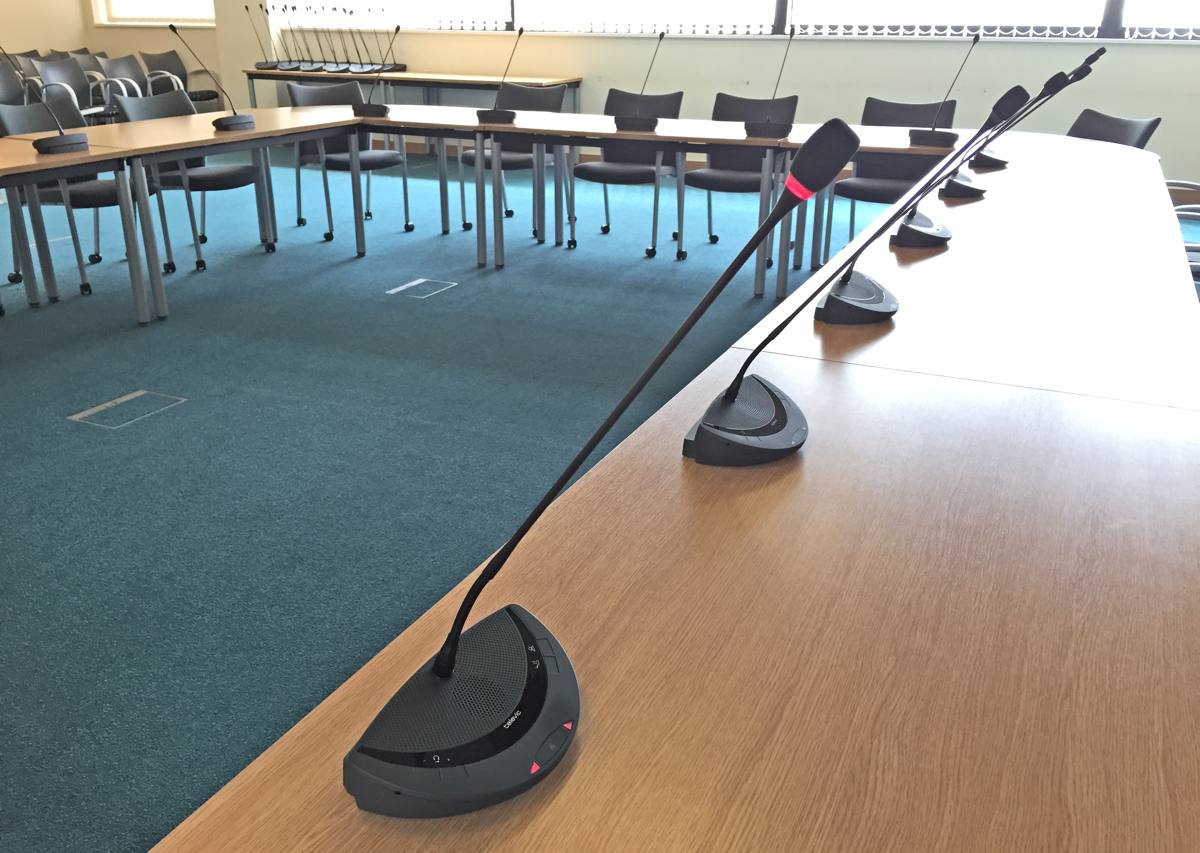 The heart of the system is the Televic Confidea WCAP unit. This unit transmits and receives the data from each conference unit, as well as integrating the conference system to the meeting room's existing sound system and infrared hearing support system.
| | | |
| --- | --- | --- |
| The whole system is set-up by connecting any computer to the WCAP unit and launching the software via an Internet browser. This makes the system simple to use and very cost effective, as an additional control unit is not required. Once the system has been configured it can be operated stand-alone. | | |
As the system is completely wireless, the multi-use rooms can be used in different configurations without restrictions.
Each conference unit operates on a high performance Lithium-Ion rechargeable battery pack. The battery pack has been designed to provide in excess of 28 hours continuous service from a full charge.

A battery status button is located on the base of each battery to make it easy for the charge levels to be monitored. The battery status for each unit can also be monitored via the software. Batteries are charged in a charging rack.
As both meeting rooms are on the same floor it was decided to have one charging rack to recharge the batteries for both systems. The charger and the conference units are stored in a central location for both rooms.
For more information on the Televic Confidea wireless system please contact us or click here Televic Confidea G3.