More Welsh organisations choose Sennheiser for their simultaneous interpretation equipment
The market-leading Sennheiser 2020-D tourguide system has become the equipment of choice for Welsh interpreters over the last few years.
The 2020 tourguide system is ideal for simultaneous interpretation due to ease of use, quick setup and reliability. It is also digitally encrypted so therefore is suitable for meetings where the proceedings may be confidential.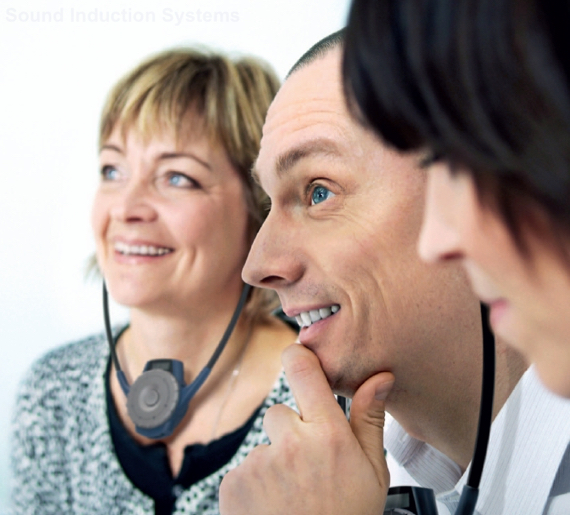 With two versions of the both the transmitter and receiver, a system can be configured to suit each interpreter's preference.
The bodypack transmitter with headband microphone is ideal if the interpreter needs to remain hands-free. The alternative transmitter is a handheld microphone version, which enables two interpreters to easily pass it between them.
The receivers are also available in two versions. The bodypack receiver has a headphone socket to connect either headphones, a single earphone or (if a hearing aid wearer) an inductive neck loop. The Stethoset version (often referred to as a 'headset') is a one-piece receiver that is simply worn like a stethoscope. This receiver is preferred by most interpreters, as it eliminates the need to untangle headphone cables at the end of each meeting!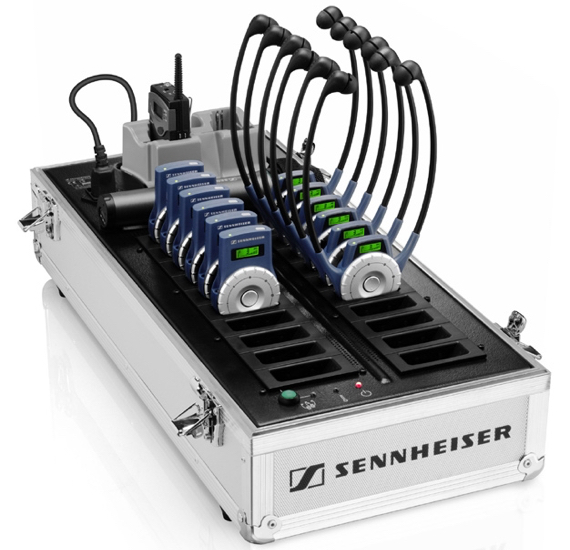 The transmitters and receivers are recharged in a storage case. A trolley with retractable handle and wheels is available to assist transport.
We have recently supplied Cardiff Council (with 5 transmitters, 100 receivers and 5 chargers), Powys County Council (with 1 transmitter, 60 receivers and 3 chargers), Hywel Dda Health Board (with 1 transmitter, 20 receivers and 1 charger), National Assembly for Wales (with an additional 62 receivers for their existing 200+ receiver system), University of Wales Trinity St David (with 1 transmitter, 20 receivers and 1 charger), Cardiff University (with 1 transmitter, 40 receivers and 2 chargers) and many other organisations and independent interpreters.
If you have any questions or would like more information on the Sennheiser 2020-D system then please contact us.
Downloads