Televic Confidea wireless conference discussion systems
Televic conference systems are ideal for council chambers, corporate boardrooms, and other meeting rooms. Whether you need a basic wired system for small meetings, a wireless portable system for regional events or a custom built system to be discreetly installed within a listed building, Televic has a system to suit!
Televic Conference systems provide solutions for a wide variety of applications that require moderated discussion, simultaneous interpretation, card readers and electronic voting.
Confidea wireless conference systems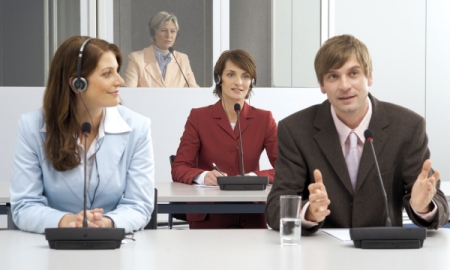 Confidea wireless features a powerful combination of technologies, developed by Televic engineers with years of experience in the development of highly reliable conference systems for the most demanding applications.

Confidea has been developed from the ground-up with reliability and confidentiality in mind. Making use of state-of-the-art quad-band wireless technologies, fault-tolerant error correcting protocols and advanced encryption algorithms, Confidea wireless provides the most robust and secure wireless conference system available on the market today.



Highly reliable - perfectly co-exists with your wireless LAN
| | | |
| --- | --- | --- |
| With the increased use of wireless networks and Bluetooth equipment, the 2.4 GHz radio band is getting over crowded. In the case of any interference, the Confidea system switches inaudibly to a free frequency in the 2.4 and 5.0 GHz bands for extra reliability. | | |
Encryption guarantees confidentiality
| | | |
| --- | --- | --- |
| | | The built-in advanced encryption algorithm that is based on a 128 bit key, combined with the proprietary communication protocol, guarantees a level of security and confidentiality not seen in any product of its class. |
Controlling the system is like surfing the Web
The Confidea Wireless Conference Access Point (WCAP+) has a built-in web server that can be accessed from any PC, laptop, tablet or smartphone using a standard (mobile) internet browser. Via the built-in web pages you are in full control of the system.

For basic discussion systems, this eliminates the need for specialised, dedicated software and software training.

Anyone who can surf the Web can control the system, making Confidea easy to configure.
Minimise your investment
Basic systems should require basic investment. This is why Confidea in its simplest form requires a minimum of hardware and software. For a basic discussion system with or without voting, the Confidea Wireless Conference Access Point+ acts as a mini central control unit and is controlled from an internet browser.
Designed to last
High capacity Lithium-ion rechargeable battery packs provide power for 20+ hours between charges-ensuring they will last for even the longest event! Battery status can be monitored via the integrated LED meter or the internet browser.
Multi-room: the most versatile system around!
With Confidea working outside the Wi-Fi band and having plenty of channels available, running multiple systems in one building is a piece of cake. Unlike existing wi-fi-based systems that are limited to a maximum of three systems in the building.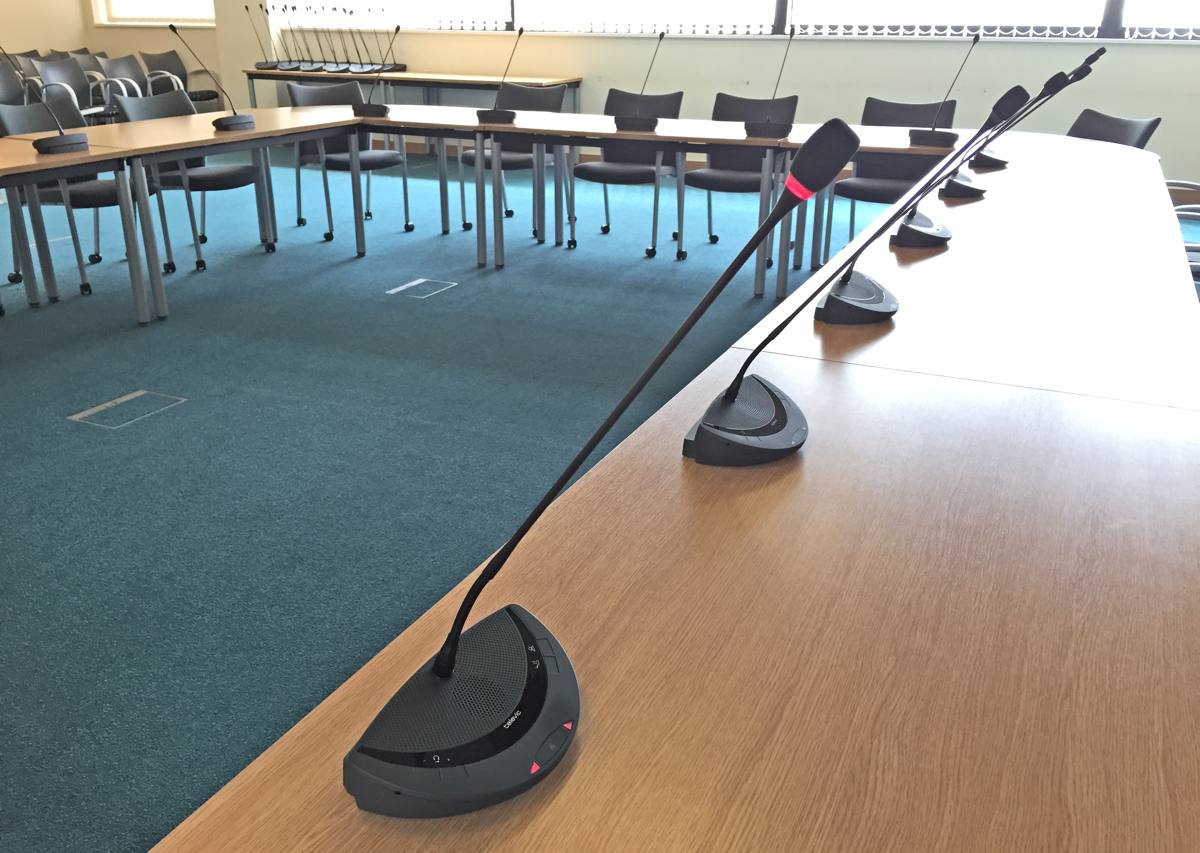 An example of an installation can be seen here.
Pack and go!
With the custom storage case, quick set-up and wireless design, Confidea makes a perfect portable system.
Use the storage case to comfortably transport the system to any meeting location, anywhere, anytime. The compartments hold up to 12 wireless conference units, gooseneck microphones, access point and accessories, making transport easy which saves even more of your time and money. The case is equipped with heavy-duty rubber wheels and a telescopic handle for long walking distance transportation.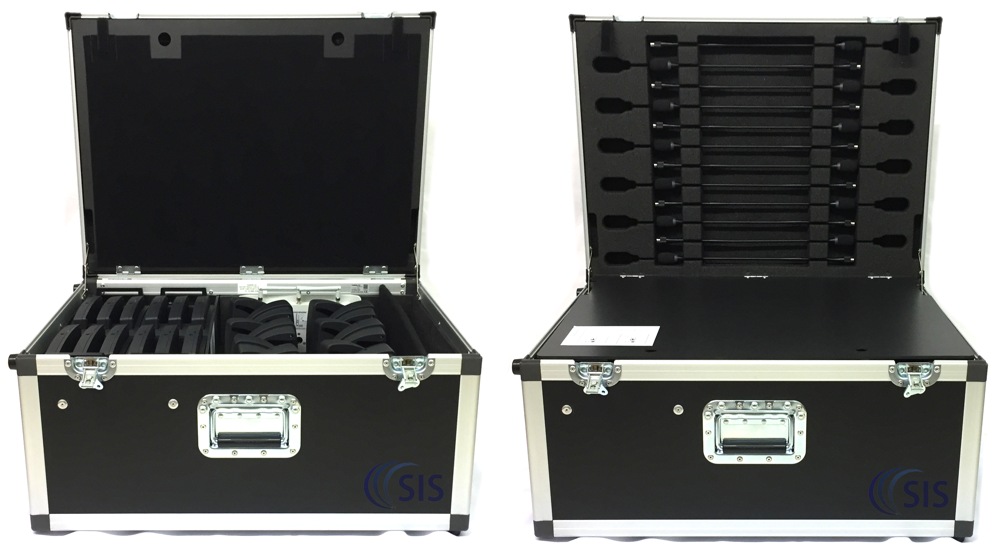 Downloads
Televic Confidea wireless catalogue
For more information or a quotation please contact us