Williams Sound Digi-Wave for Language Interpretation
Digi-Wave systems are ideal for simultaneous interpretation where security, portability and flexibility are critical. Each Digi-Wave system is completely configurable to suit individual requirements. Whether it be interpretation at an international conference, in a court, a boardroom, an interactive museum tour or during military training.
Depending on the setup, Digi-Wave DLT-300 transceivers can be used to provide interpreting of up to 14 languages plus the floor language. Incorporating the latest wireless technology the Digi-Wave provides secure crystal clear audio for the interpreters and delegates. Operating on the 2.4GHz ISM band enables licence-free use in most countries and the patented frequency-hopping software reduces the risk of external interference.
Digi-wave one-way multi-language scenario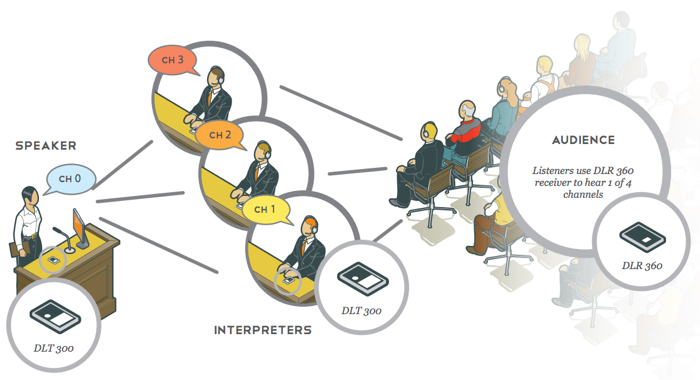 Slim, lightweight, and simple to set up and use. With the push of a button, delegates can select floor or any of 14 language channels.
This industry leading system is fully portable and can be setup within minutes of arriving at a venue making it ideal for organisations that require maximum flexibility with minimum fuss. With the complete system fitting into custom brief cases, Digi-Wave can be easily transported to different venues internationally.
DLT 300 transceivers can be used to receive and transmit audio so are ideal for conference discussion. Up to two transceivers can be live at any time.

One or two-way operation offers flexibility in an array of applications. With the push of a button users can access two-way simultaneous communication for immediate interaction or question and answer sessions. Enhanced security features prevents unauthorised individuals from eavesdropping on the meeting.
| | | |
| --- | --- | --- |
| | | For listen-only applications delegates can use a DLR 360. This compact receiver enables two channels to be heard simultaneously for team presentations. An unlimited amount of receivers can be used on the system. |

Both the DLT 300 and DLR 360 can be supplied with rechargeable batteries to be recharged in charging racks. With a wide range of accessories available each system can be configured to suit each application. From lightweight earphones for discreet listening to fully enclosed ear defender headsets for industrial environments.

IC-2 Interpreter Control Console Applications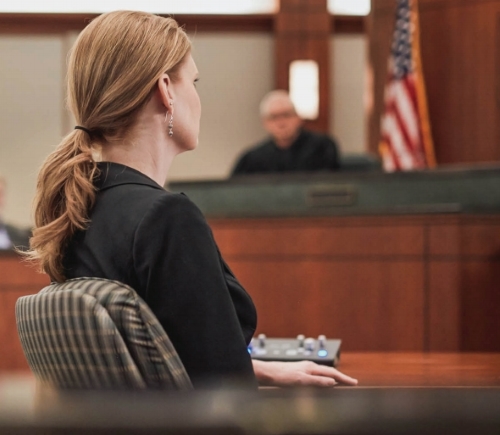 The IC-2 is ideal when multiple interpreters need to work together or when one needs to toggle between two language groups. This dual interpreter console provides a simple dashboard that allows two interpreters to work seamlessly together, taking turns providing interpretation.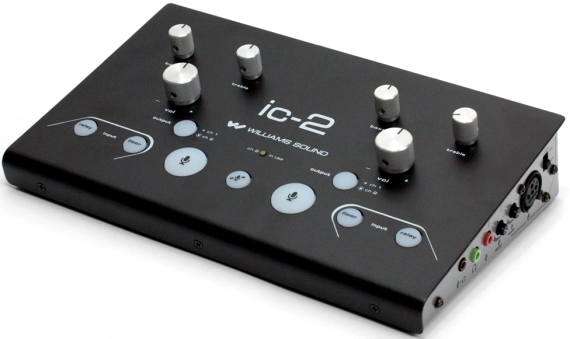 The IC-2 can be interfaced with a venue's PA system, allowing for smooth simultaneous interpretation of the proceedings to be clearly heard by all. For conference interpreting, linking IC-2 consoles creates a multilingual system with a single shared relay channel; this system can be used to provide conference interpretation for up to 14 languages.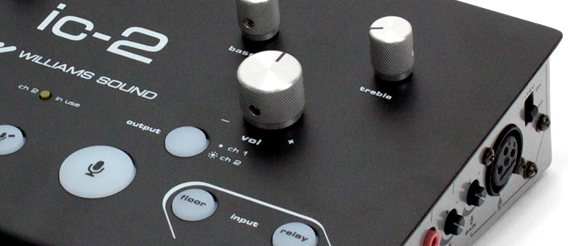 Interpreter Control Console (IC-2) can be used with FM, infrared, and Digi-Wave transmitters for portable or fixed installations. The IC-2 is designed to meet international standards for portable interpretation consoles.
About Williams Sound
Williams Sound has been helping people hear interpreters for more than 20 years. They provide reliable, intuitive technology solutions with crystal-clear audio for simultaneous and consecutive interpreting. Their Digi-Wave™ digital systems can be configured for use in virtually any environment where interpretation is required. Each system is designed by in-house engineers and backed by industry leading warranties.
Williams Sound Digi-Wave can be used for many other applications, including as a two-way tour guide system.
For more information on the Digi-Wave or the IC-2 interpreter control console please vist the shop or contact us.
Downloads
Williams Sound Digi-Wave language interpretation brochure
Williams Sound Digi-Wave tour guide brochure