Wireless conference system supplied to NHS Trust
Sound Induction Systems were approached by a NHS Trust who needed a wireless conference system for use in a multi-function meeting room and occasionally other buildings. The clients requirements were that the system had to provide excellent sound quality, even speech re-enforcement, and be quick and easy to setup. Facilities required included audio outputs to feed an existing induction loop (in the meeting room), a means of providing PA to cover a "public and observer" area and output to enable recording of the proceeding.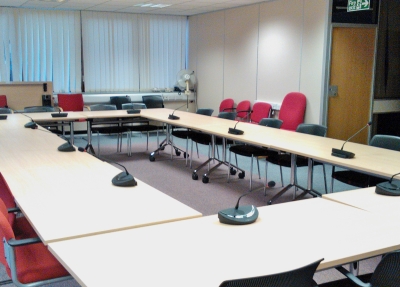 Sound Induction Systems had no hesitation recommending the Televic Confidea wireless system due to its exceptional sound and build quality, ease-of-use, RF reliability and encryption, portability and integration with existing audio equipment.

The system can be setup within minutes of arriving at a venue by non-technical members of staff. With the Televic mutli-band design external interference from exiting Wi-Fi systems is not a problem. The AP and delegate units are switched on and within seconds the system is ready to go. Each delegate has an integrated loudspeaker and microphone ensuring everyone hears and is heard clearly. If observers are present then a small active cabinet loudspeaker (T&M 6.5) on floor stand is connected to an auxiliary output from the AP unit.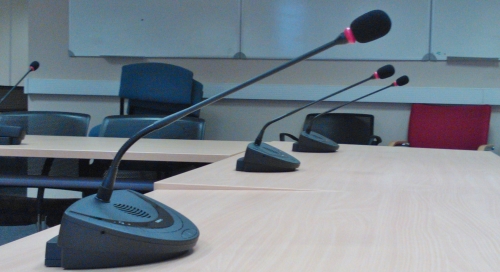 The Televic Confidea wireless system was supplied with a transport case to protect the system during transit and to enable everything to be packed ready to go with minimum fuss.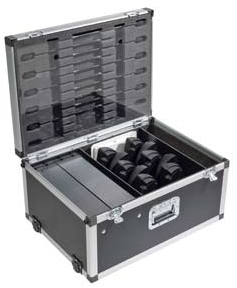 For more information on the Televic Confidea wireless system please click here or contact us.