Wireless conference system for Fire Authority meetings
We have supplied a Sennheiser ADN-W wireless conference system to Dorset & Wiltshire Fire and Rescue Authority.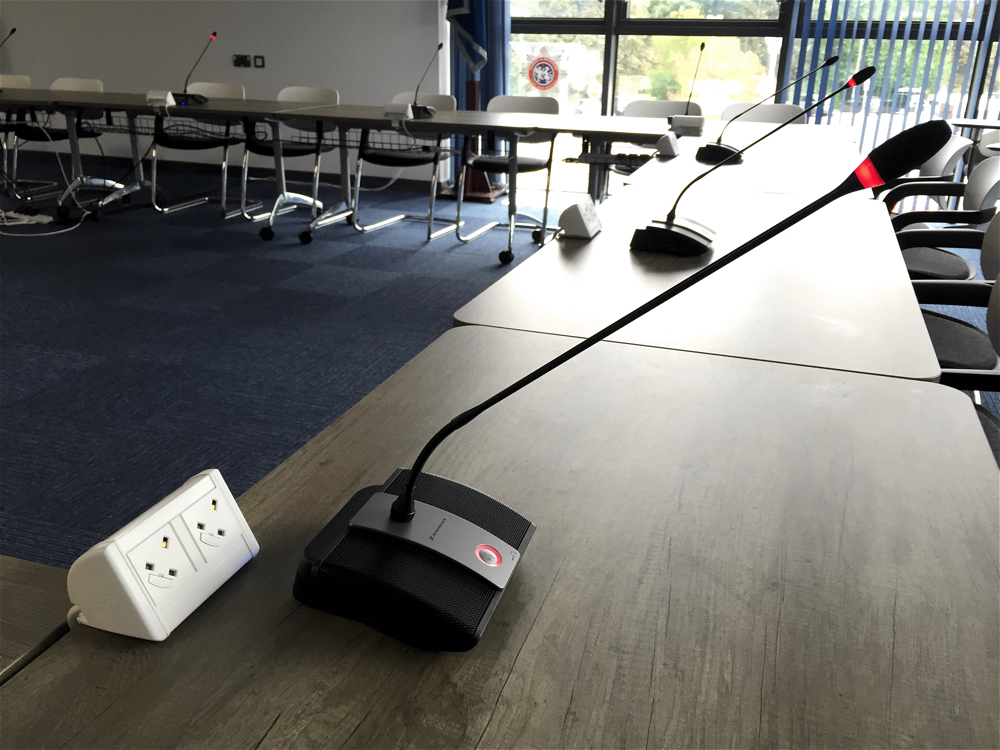 After discussing DWFRA's requirements we recommended the ADN-W system due to its ease-of-use, quick set-up and security.

The ADN-W system comprises of wireless desktop delegate units with slim super-cardioid microphones and integrated dual-loudspeakers that produce unrivalled speech-intelligibility. A red ring illuminates around the top of each microphone when in use so other delegates can clearly identify who is speaking. The chairperson unit has an additional priority button enabling the proceedings to be interrupted at any time.

The ADN desktop units communicate to the control unit via an antenna module.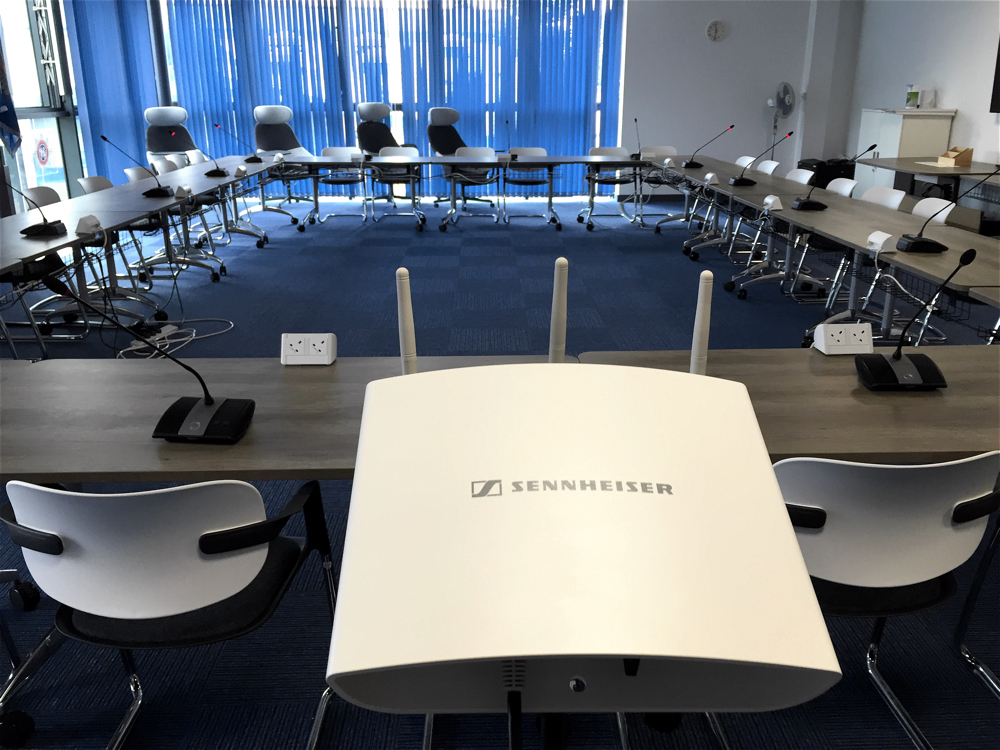 The control unit has an integrated PC to enabling a keyboard and monitor to be connected. The system is pre-installed with control software and includes features such as remote switching of the desktop units, and multi-channel recording of the proceedings by simply plugging in a USB drive.

The entire conference system is stored and recharged in a protective stackable flight case. The portable charger has been designed to such away that the microphone and battery can be docked with each delegate unit making it much quicker to setup/pack away, and reduced wear and tear. The case has integrated wheels to enable it to be easily moved for regional meetings if required.
| | | | | |
| --- | --- | --- | --- | --- |
| | | | | |
A Sennheiser Speechline wireless microphone system was also supplied to enable a presenter to participate in the meeting when not sat at a table. The wireless microphone and entire conference system feed a compact active loudspeaker (on a floor stand) to relay the proceedings to any observers or members of the public.

For more information on the Sennheiser ADN-W wireless conference system please contact us or click here.