CONQUER EVERY ROOM with the new TeamConnect Wireless conference system from Sennheiser!
Multi-device audio conferencing has never been quicker or easier to setup. The new TeamConnect Wireless system provides a stylish and compact solution to remote conferencing. Allowing the participants to conduct in natural conversation with great speech intelligibility!
Sennheiser's TeamConnect Wireless stand-alone system does not require any other expensive conferencing equipment. No longer do you have to book the boardroom for your remote meetings. The system operates on licence-free encrypted (1.9 Ghz) DECT technology so it can be used anywhere in any room layout. With an operating time of up to 8 hours the rechargeable satellite units will last for even the longest conference calls!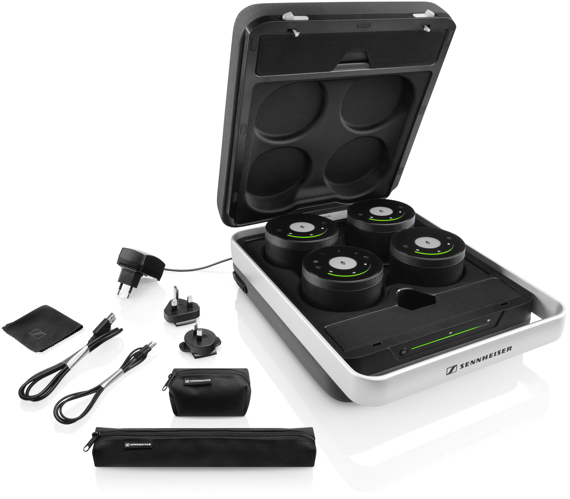 The NFC assisted Bluetooth enables seamless integration to smart devices. Wired connections are also possible via the supplied USB and jack leads. With TeamConnect Wireless you can connect to your desk phone, (BYOD) mobile phone or laptop to setup a web conference. The system supports multiple simultaneous audio channels so additional callers can join each conference at any point by simply connecting another device. With twenty-four participants (with groups of six sharing each satellite unit) you can conduct a call with ease!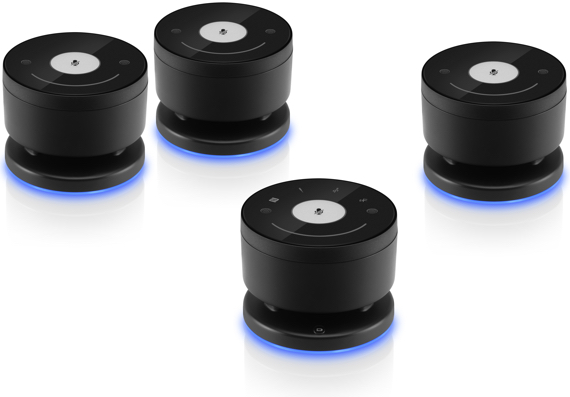 The freely positional satellite units each have volume control and microphone mute facilities via their touch sensitive glass control panels. The crafted matt black aluminium provides an elegant yet highly durable housing for the high-class Sennheiser microphone and loudspeaker.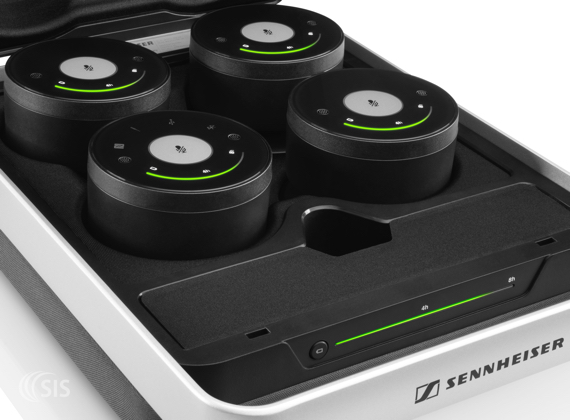 The system comprises of either two or four satellite units (one master and slave/s), USB cable, 3.5mm jack lead and either a charger case or tray.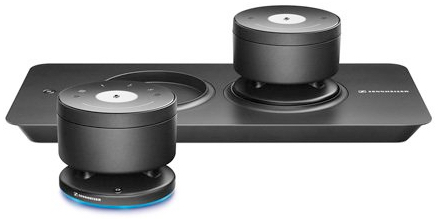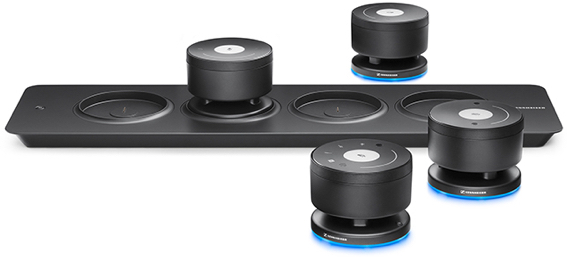 For more information please visit the frequently asked questions page or contact us.
Downloads
Sennheiser TeamConnect Wireless brochure
Sennheiser TeamConnect Wireless quick guide
Sennheiser TeamConnect Wireless conference set