The Tower of London choose Listen Technologies Tour Guide System
Her Majesty's Royal Palace and Fortress, more commonly known as the Tower of London, is a historic castle on the north bank of the River Thames in central London. HM Tower of London has been designated as a UNESCO World Heritage Site and is one of the most famous castles in the world.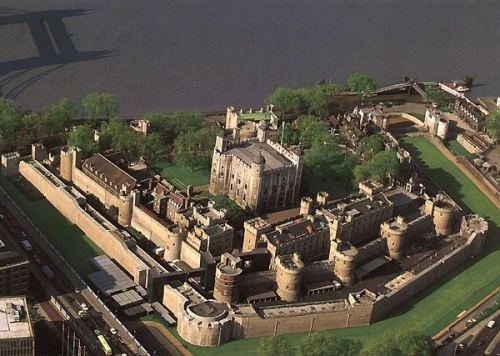 Sound Induction Systems were approached by the Tower of London for advice in purchasing a wireless tour guide system for educational tours around the site. After discussing their requirements it was decided that the system must enable two separate tours to run simultaneously, the presenters to be hand-free, the receivers to be robust enough for everyday use and the system must be rechargeable. Sound Induction Systems recommended and provided quotations for two different systems from leading tour guide manufacturers as requested. Two demonstrations systems were supplied to the Tower to trial.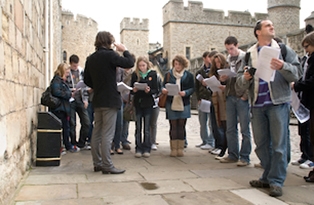 After testing the systems the Tower of London staff decided to purchase the Listen Technologies FM tour guid
e system due to its ease of use, RF reliability, build and sound quality, and value for money.
The tour guide system supplied comprised of-
2 x LT-700-863 Transmitters with LA-278 headband microphones
38 x LR-500-863 Receivers with LA-164 earphones
40 x LA-362 Commercial grade Rechargeable NIMH batteries
2 x LA-325 16-Unit Portable FM Product Charging Case with Removable Lid
1 x LA-324 8-Unit Portable FM Product Charging Case with Removable Lid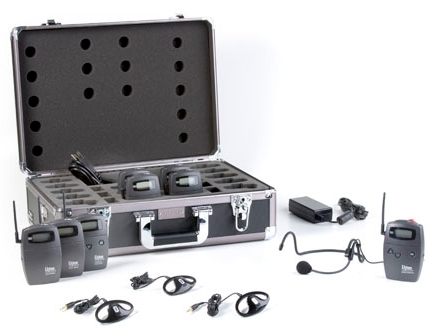 For more information on the Tower of London please click here.
For more information on the Listen Technologies FM tour guide system please click here.
Sound Induction Systems Ltd are accredited Listen Technologies Demonstrators